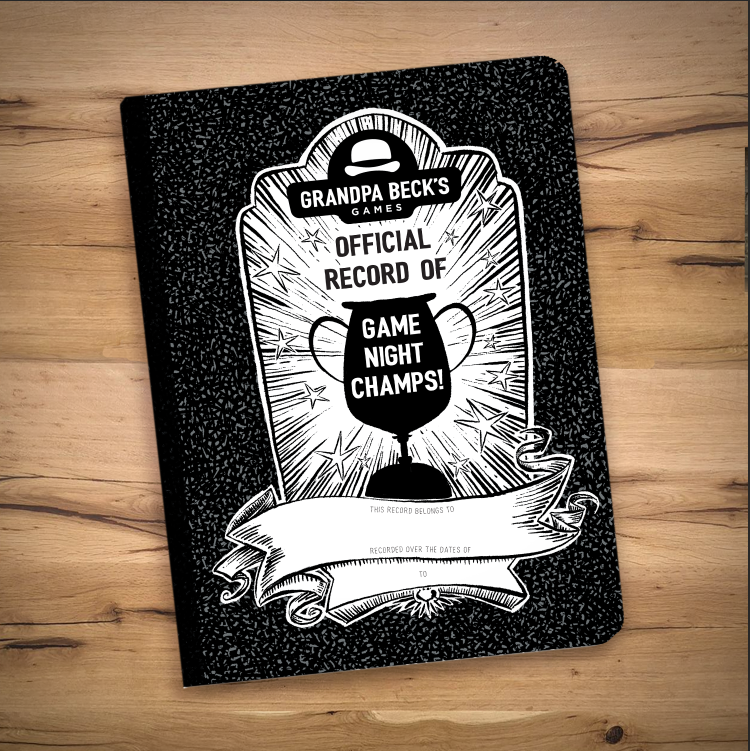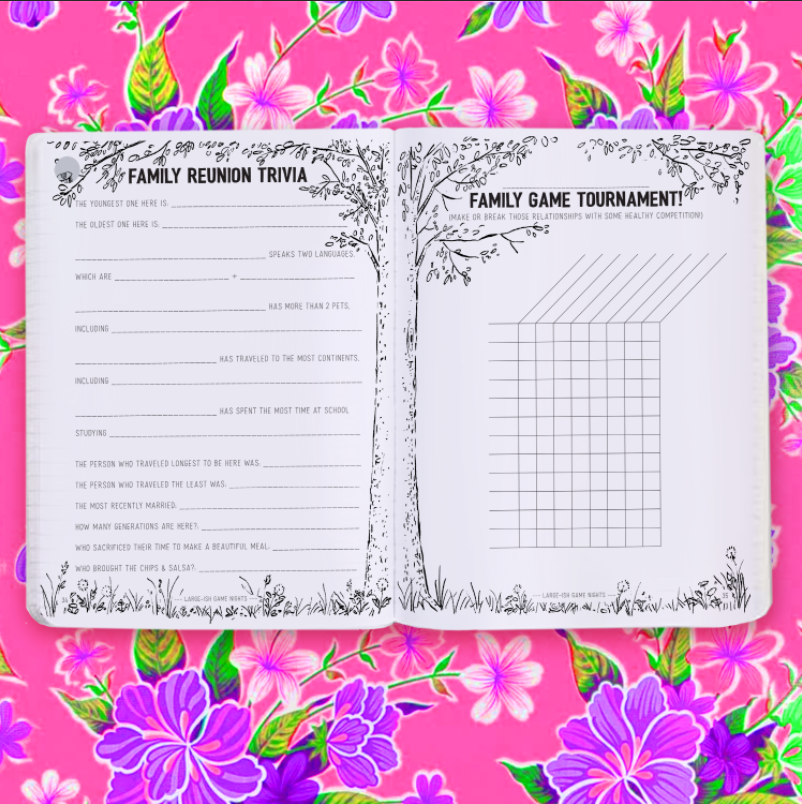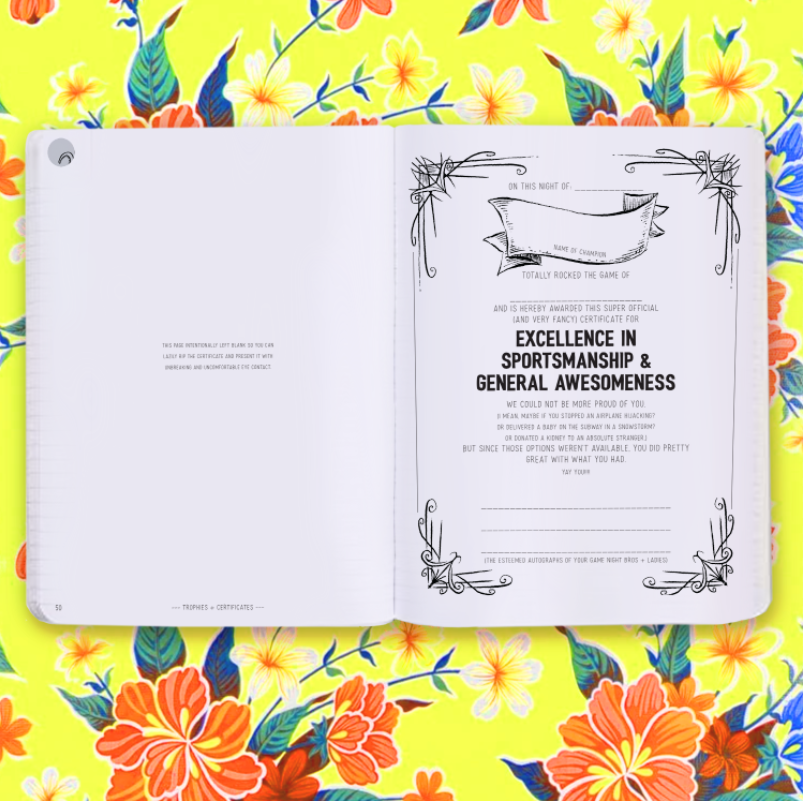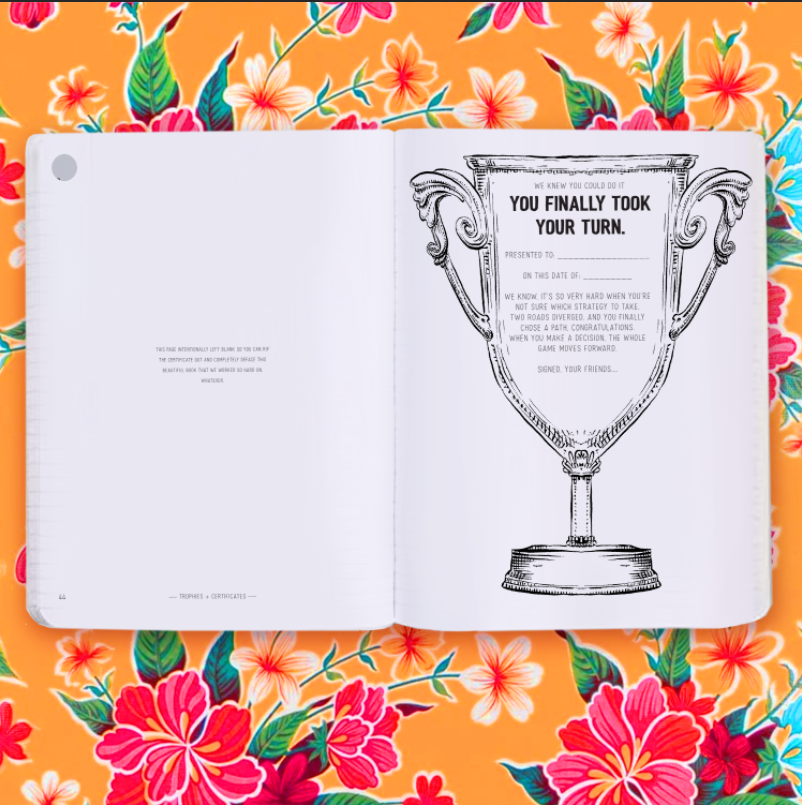 BRAND: Grandpa Beck's Games
Theme: Game Night Journal
Ruling Type: Ruled, unlined and fill-in-the blank pages full of wonder
Age Range: 5-105
Binding: Perfect Bound
Pages: 100
About This Item:
GAME NIGHT RECORD BOOK: Record your special (and not so special) time together in this unique Game Night Journal. Make notes for posterity, keep your favorite recipes handy, customize the awards and certificates, keep track of conventions and new game bffs, and (of course) keep score.

DIFFERENT THEMES: The variety is truly stunning (said the author). Family Reunion Championships! Snackey Game Night! Vacation Tournaments! And then a whooooole bunch of Skull King and Antiquity Quest score sheets!

HOW IT WORKS: Pick any page that speaks to you. Follow the prompts. Use the score sheets. Make it your own. Go back for years and remember the good times. It may not always be this good. Does that sound threatening? We have anxiety. Everything is threatening.

MAKES A GREAT GIFT: For the person who has everything! Especially people with a slight game addiction and an overflowing game library! (I see you! Call me!)

PERFECT FOR EVERYONE: Except for people who don't like having fun. But you don't want to do game night with them anyway.
We're incredibly honored at Grandpa Beck's Games to be a part of your valuable time together. Each of our games was developed around a kitchen table with help from our five kids, their spouses, and our 19 grandkids. We hope you have just as much fun playing games and filling in this historical record as we did creating them. Our hope is that the memories you make will last a lifetime. So go on. Record those memories. Track those conventions. Give out those snarky awards. Because time spent playing games with people you love is time well spent.